CCCEU Launch of Annual Flagship Report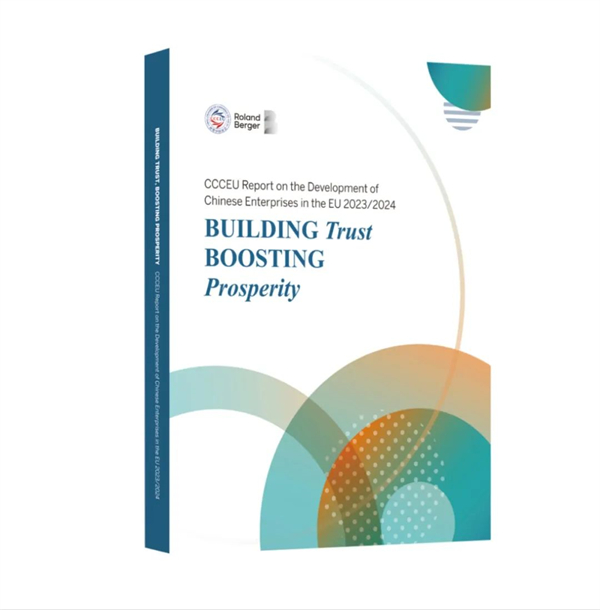 China Chamber of Commerce to the EU (the CCCEU), in coordination with the renowned global consultancy Roland Berger, is proud to announ the forthcoming launch of the CCCEU annual flagship report. This marks the fifth consecutive year of our collaboration on this significant project.
We are delighted to invite you to a press conference and reception scheduled for November 14, 2023, in Brussels, where we will officially unveil the report.
Titled "Building Trust, Boosting Prosperity – CCCEU Report on the Development of Chinese Enterprises in the EU 2023/2024," this year's edition, like its predecessors, is the product of extensive research and surveys conducted with Chinese enterprises and organizations operating within the EU. It provides a comprehensive overview of Chinese companies' performance in the EU market, their assessments of the EU's business environment, and addresses key topics such as the green economy, digital economy, ESG, R&D, and the EU's "de-risking" approach. Furthermore, the report offers nearly 200 recommendations aimed at fostering China-EU development and cooperation.
This event is open to the media, CCCEU members, and partners, and will also be accessible virtually. For further details, please do not hesitate to contact the CCCEU secretariat at info@ccceu.eu or call us at 0032 2592 0005. We look forward to your participation in this important occasion.