The CCCEU Weekly Update Aug 11, 2023: Huawei, an indispensable presence in today's world! The development and governance of the digital economy have sparked new attention from the international industrial and academic communities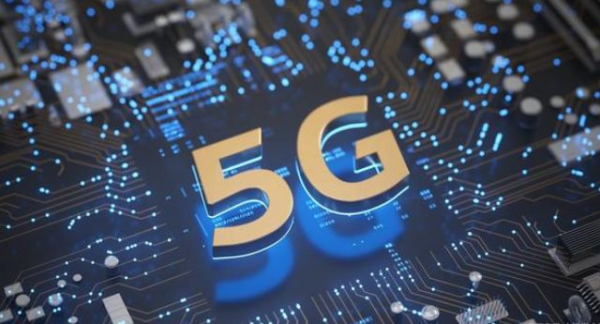 Editor's Note: Innovation is the driving force behind the sustainable development of a country or region's economy, and innovative capability is the key determinant of a country's or region's competitiveness. As Huawei expands its business into Europe, it also continues to bring its innovative strength to the continent. Regrettably, the restrictions on Huawei in the European market are becoming increasingly stringent, leading to a continuous decline in its market share. More significantly, countries like the United States have imposed unreasonable sanctions and pressures on Chinese companies such as Huawei, which has a certain impact on their future development. Faced with such challenges, Huawei is actively engaging in communication with countries such as Europe and the United States. By proposing the core principle of "equivalent exchange and win-win cooperation," it is willing to collaborate with other governments to address security issues. At the same time, it is also transforming its business strategy and seeking new opportunities on a global scale. The academic community maintains a high level of attention on topics such as the digital economy and intellectual property protection. This edition of the CCCEU Weekly Update keeps you informed of China-EU dynamics. Enjoy reading and have a nice weekend.
▶︎ Focus
When it comes to China's top company in the ICT (Information and Communication Technology) sector, it's undoubtedly Huawei. In recent years, Huawei has soared at an impressive speed, making its mark globally. However, despite its dominant status in the telecommunications arena, Huawei has faced bans in many European Union countries.
The suppression of Huawei in the European and American regions is essentially an attempt to create breathing room for themselves, maintaining their dominance in the field of technology. The European Union has recently been consistently releasing messages indicating plans to ban Huawei, echoing reasons provided by the United States, all revolving around "threats to national security." It's well-known that the European Union is a vital overseas market for Huawei, which has invested substantial funds and human resources in Europe. A comprehensive ban would undoubtedly deal a massive blow to Huawei and, inevitably, hamper the digitalization processes of related countries.
In response, spokesperson for the Ministry of Foreign Affairs, Wang Wenbin, previously remarked, "The United States and some European countries keep talking about security risks with Huawei without producing any evidence. This is a typical case of presumption of guilt and speaking with eyes wide open but nonsense coming out. The U.S.'s act of mobilizing its entire government to suppress Huawei is a clear instance of coercive diplomacy and technological bullying."
According to the "Research Report on Global 5G Standard Essential Patents and Standard Proposals (2023)," Huawei holds a proportion of about 14.59% of the world's effective patent group, leading the second-ranked company by approximately 4 percentage points. Huawei possesses exclusive patents in many critical technological areas, thus arousing jealousy from foreign entities. These foreign entities are intent on limiting Huawei's development through suppression and other means. In the era of 5G, with Huawei as a representative of national enterprises, China's technological strength is continuously showcased to the world through their unwavering display of technological prowess.
Observations: The Academy of Management Annual Meeting (AOM) for the year 2023 was held from August 4th to August 8th in Boston, United States. It stands as the largest management conference in terms of scale and the broadest in coverage of disciplinary fields in the academic world.
Shandong University and KU Leuven Jointly Train Doctoral Students, and the special guest writer of the China Chamber of Commerce to EU (CCCEU), Che Zhen, attended this conference. From the conference themes, it's evident that the academic community maintains a high level of attention towards aspects like the digital economy and intellectual property rights. Behind the concept of the digital economy lies a series of theories supported by simple yet objective foundations, encompassing much more than the commonly discussed concepts of the internet, Internet of Things (IoT), 5G, big data, artificial intelligence, and even the metaverse. Some scholars believe that the development of the digital economy and platform economy lowers the threshold for innovation and entrepreneurship, leading to the continuous emergence of new market entities and driving high-quality economic development. In the era of the digital economy, digital innovation by enterprises is crucial. Scholars commonly provide the following recommendations for enterprises to consider:
1. Digital Strategic Planning: Develop a clear digital strategy that aligns digital technology with business objectives, ensuring that all innovations are in line with the business vision.
2. Optimize Customer Experience: Utilize digital technology to enhance customer experiences, including personalized recommendations, faster customer support responses, and seamless shopping experiences.
3. Digital Marketing: Expand market influence by utilizing social media, search engine optimization, online advertising, and other methods to attract more potential customers.
4. Agile Development Approach: Adopt agile development processes to rapidly introduce prototypes and products, facilitating prompt user feedback and improvements.
5. Data-Driven Decision Making: Utilize big data and analytical tools to gain deep insights into market trends, consumer behavior, and business performance, enabling more informed decision-making.
Digital innovation is the key to enhancing a company's competitiveness. Companies should tailor their innovation strategies according to their specific circumstances, continuously experiment with new technologies and approaches, maintain flexibility, and stay closely connected to the market.
▶︎ Hot Topics
>>Borrell sends EU's healthy voice to strengthen China ties, linking Global Gateway to BRI
According to the Xinhua News Agency on Sunday, Wang Yi, also a member of the Political Bureau of the Communist Party of China (CPC) Central Committee, said during his phone call with the senior EU official that China and the EU should conduct more institutional dialogues to inject new and strong impetus into the China-EU comprehensive strategic partnership.
Borrell stressed that he looks forward to visiting China as soon as possible and launching a strategic dialogue with the Chinese side to jointly prepare for this year's EU-China leaders' meeting and to promote the further development of EU-China relations.
Wang noted that China welcomes Borrell to lead a delegation to visit China this fall and hold a strategic dialogue to make political preparations for the China-EU leaders' meeting through extensive and in-depth exchanges.
>>China has never deliberately sought surplus in trade with EU: spokesperson
China has never deliberately sought surplus in trade with the EU and if the EU truly wants to address this issue, it needs to lift export control against China, rather than putting the blame on China, a Foreign Ministry spokesperson said on Tuesday.It is reported that Brussels will press Beijing to reduce barriers to European exports at a high-level meeting in September. European Commission Executive Vice-President and Trade Commissioner Valdis Dombrovskis said in an interview that "The China-EU trading relationship is very unbalanced. China is running a huge trade surplus, and the level of openness from the Chinese side is not the same as the level of openness from the EU side."
When asked for comment, the spokesperson said that China's trade surplus with the EU is a natural result under the combined influence of different industrial structures, industrial specialization, ways of trade and external factors.For years, the majority of EU companies in China have benefited hugely from China-EU trade and this is the fundamental reason why they have chosen to operate and expand business in China, said the spokesperson.
>>Inclusion of China's AVS3 Audio-Visual Coding Standard in the European Telecommunications System
The AVS3 audio-visual source coding standard, jointly developed by over a hundred domestic and international research institutions including China, has been formally approved in July to become one of the next-generation video standards under the European Telecommunications Standards Institute (ETSI). It is included in ETSI's publication titled "Digital Video Broadcasting: Specification for the use of Video and Audio Coding in Broadcasting and Broadband Applications" (Standard Number ETSI TS 101 154 v2.8.1)."
>>China issues standards for hydrogen industry construction
China has released standard guidelines covering the whole industrial chain of hydrogen energy production, following a month of heightened activity in the industry. The standards were issued jointly by The National Standards Commission and six departments including the National Energy Administration. Alongside hydrogen energy production, storage, transmission and use, standards encompass five subsystems of foundation and safety, refuelling, application and technology, as well as 20 secondary subsystems and 69 third-level subsystems.
In terms of foundation and safety, it mainly includes basic common standards such as terms, graphic symbols, comprehensive evaluation of hydrogen energy, hydrogen quality, and general parts, as well as general standards for hydrogen safety, covering materials, sealing, safety risk assessment, safety protection, monitoring, early warning, and emergency disposal.
>>Germany spends big to win $11 billion TSMC chip plant
Taiwanese chipmaker TSMC on Tuesday committed 3.5 billion euros ($3.8 billion) to a factory in Germany, its first in Europe, taking advantage of huge state support for the $11 billion plant as the continent seeks to bring supply chains closer to home. The plant, which will be TSMC's third outside of traditional manufacturing bases Taiwan and China, is central to Berlin's ambition to foster the domestic semiconductor industry its car industry will need to remain globally competitive.
▶︎ What are experts talking about?
"Europe's Economic Growth Still Faces Significant Challenges"
Source: Institute of European Studies, Chinese Academy of Social Sciences
Author: Sun Yanhong
(Researcher, Institute of European Studies, Chinese Academy of Social Sciences)
The European Central Bank recently held a monetary policy meeting, raising all three key interest rates in the Eurozone by 25 basis points each. The deposit facility rate, in particular, reached 3.75%, marking a new high in 22 years. The announcement indicated that the European Central Bank will base its decisions on inflation rate data to bring the key interest rates in the Eurozone to a sufficiently restrictive level and, if necessary, maintain this level to encourage a decrease in inflation rates. Data from the European Union's statistical office reveals that, after seasonal adjustments, the Eurozone's gross domestic product (GDP) increased by 0.3% in the second quarter of this year, while the EU's GDP experienced zero growth on a quarter-on-quarter basis. Recently, the European Central Bank also revised down its GDP growth expectations for the Eurozone to 0.9% and 1.5% for the current and upcoming years, respectively. A series of data points indicate that the current economic growth in Europe still faces significant challenges and uncertainties.
The European Central Bank's recent signals regarding the direction of Eurozone monetary policy have conveyed two crucial messages: firstly, the eventual level of interest rates in this round of rate hikes is likely to be higher than previously anticipated; secondly, the period of maintaining high rates might be longer than initially expected. Analysis suggests that elevated inflation and tightened financing conditions could further suppress spending and investment expectations. From a fiscal policy perspective, the public debt levels of European nations are generally at historically high levels, limiting the scope for member states to stimulate the economy through increased government spending.
Europe's AI Act is going forward: Expect trade disputes to follow
Source: THE HILL
Author: MARC L. BUSCH
(The Karl F. Landegger Professor of International Business Diplomacy at the Walsh School of Foreign Service, Georgetown University)
The European Union just took a big step toward regulating artificial intelligence. In June, the EU Parliament voted to go forward with its so-called "AI Act", the final details of which will now be hammered out with the European Commission.
Despite its extraterritorial reach, the AI Act says almost nothing about this. Article 39 notes that the EU could have "an agreement" with a foreign country, so that its testing facilities "may be authorized" to do conformity assessment. In the EU Parliament's Draft Compromise Amendments, this is explained to mean that Brussels plans to sign Mutual Recognition Agreements with key trade partners. This would let the EU, on a bilateral basis, accept foreign testing, but it's not obvious how these agreements would be structured.
The AI Act drew the attention of Europe's trade partners as soon as it was notified to the WTO in 2021. The US-EU Trade and Technology Council issued a joint roadmap on AI, calling for non-discrimination in conformity assessment. The U.S. followed this up by raising the issue in both the 2022 and 2023 National Trade Estimate Reports. Then there's China. Beijing has raised five specific trade concerns at the WTO about every conceivable part of the AI Act, including conformity assessment. Look for other countries to pile on as soon as the EU releases a final text.
END
Please note: the English version of this issue is slightly different from our Chinese one. The views and opinions expressed in this article do not necessarily reflect the official position of the CCCEU.