The CCCEU Weekly Update July 8, 2023: China's export control, China-EU high-level dialogue & a landmark WTO deal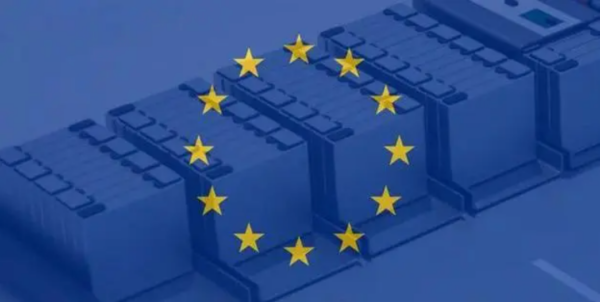 Editor's Note: Greetings! This edition of the CCCEU Weekly Update keeps you up to date on China-EU dynamics, such as China's export restrictions on gallium and germanium, the fourth China-EU high level dialogue on environment and climate in Beijing, and the historic Investment Facilitation for Development (IFD). Have a wonderful weekend and enjoy your reading.

Weekly updates: Focus
This week, there are three noteworthy developments in China-EU relations that warrant attention. They revolve around China's fresh export control, bilateral high-level dialogue, and a landmark WTO deal promoted by China. These developments are crucial in shaping the dynamics between China and the EU.
Firstly, let's delve into the EU's response following China's announcement of export controls on gallium and germanium, two metal-related items. The EU's reaction and subsequent actions in light of these export controls are of particular interest.
Gallium and germanium are considered emerging strategic minerals and are listed in China's National Strategic Minerals List. According to a 2020 report by the European Commission, China is responsible for 80% of the global production of gallium and germanium. Additionally, the EU relies on China for 27% of its gallium requirements and 17% of its germanium needs through imports. These statistics underscore the significance of China's role in the global supply of gallium and germanium and the EU's dependence on Chinese imports for these minerals.
As per data from the United States Geological Survey (USGS), the optical fiber and infrared optics sectors emerged as the largest global consumers of germanium in 2019. These two sectors accounted for 34% and 36% of the consumption, respectively. Additionally, solar cells represented 17% of the overall germanium consumption.
Gallium is at the forefront of semiconductor material development and has earned the moniker "the new fuel for the semiconductor industry." It plays a pivotal role in various sectors, including 5G chip manufacturing and the production of new energy vehicles. Furthermore, gallium arsenide stands as a prominent representative of the second generation of semiconductor materials, often referred to as the "semiconductor noble." It serves as an essential component for optoelectronics and facilitates high-frequency communication in mobile phones. Additionally, gallium nitride represents the third generation of semiconductor materials and boasts extensive application prospects in areas such as rapid charging for mobile phones, LED technology, 5G communication, and charging infrastructure for new energy vehicles.
The EU seems to have been taken aback by China's recent implementation of export controls. Bloomberg reported that China's actions followed the Netherlands' announcement of new export controls of chip makers. As a result, the EU is now urgently working to push China to limit the extent of the scopes of its export control.
EU officials, as reported by Politico, have expressed concerns regarding the feasibility of raising the issue of Chinese export controls to the World Trade Organization (WTO) level. The controls employ a "security" exception, making them non-country-specific and not in violation of the principle of non-discrimination. This complicates the potential for WTO intervention in addressing the matter.
Several media outlets have cited remarks made by Wei Jianguo, former Vice Minister of the Chinese Ministry of Commerce. He reportedly stated that these controls are just "the initial step", and China possesses various other tools for countermeasures. He emphasized that if restrictions on China's high technology sector continue to intensify, China's countermeasures will also escalate accordingly.
Furthermore, high-level engagements between China and Europe are growing increasingly frequent. In a recent development, First Vice-President Timmermans of the European Commission undertook a significant visit to Beijing, encompassing a comprehensive agenda. The highlight of this visit was the fourth China-EU High-Level Dialogue on Environment and Climate. Additionally, a range of meetings, including a speech at Tsinghua University, interactions with business representatives, interviews with the media, and more, formed part of Timmermans' busy itinerary. This demonstrates the deepening level of dialogue and engagement between China and Europe at the highest levels.
This marked the inaugural in-person meeting of the China-EU High-Level Dialogue on Environment and Climate since its establishment.
Upon returning to Brussels, Timmermans displayed lingering emotions. On July 5th, in a response to a query from Chen Weihua, the EU bureau chief of China Daily, he described his visit to China as "very positive." Timmermans expressed great encouragement from the discussions held with the Chinese counterparts on collaborative efforts to combat climate change. He emphasized a strong sense of alignment between the European and Chinese sides, with both recognizing that resolving the climate crisis transcends political differences.
Apart from Mr. Timmermans, the EU's foreign affairs chief Borrelli, is also anticipated to make a visit to China. Moreover, the High-Level Economic and Trade Dialogue between China and Europe, reportedly scheduled to occur in Beijing in September, during which EC Executive Vice-President Dombrovskis is expected to attend. If things go smoothly, the China-EU summit is set to convene before the end of this year.
China's growing presence and enhanced role in shaping global regulations and standards are becoming more prominent. Previously, China and Europe had jointly led the establishment of Sino-European standards in areas such as green finance. Now, after several years of negotiations, a significant agreement has been reached: on July 6th, the text of the WTO Agreement on Investment Facilitation was successfully finalized in Geneva. This agreement holds immense importance and represents a notable milestone in China's and Europe's joint endeavors.
The historic nature of this agreement is further accentuated by the years of diplomatic efforts led by China, which align with its global role and position in the developing world. China worked closely with several developing nations to broker this significant deal. Xinhua reported that over 110 members of the World Trade Organization (WTO), including the European Union, Japan, Canada, Brazil, Indonesia, and Nigeria, participated in the negotiations on investment facilitation. This broad participation encompasses a majority of countries in Europe, South America, Asia, and Africa, where Chinese investment holds considerable influence.
The Agreement on Investment Facilitation holds great promise as it will streamline investment approval procedures among the participating parties. This streamlined process aims to improve the efficiency of investment approvals, reduce enterprise costs, and provide enhanced protection for Chinese outward investment. The agreement signifies a significant step towards simplifying investment procedures, fostering efficiency, and ensuring greater support for Chinese enterprises engaged in outward investment.
The recent conclusion of negotiations on the agreement prompted the EU to express congratulations on July 6. The European Commission's press release highlighted the EU's significant role as a major source of foreign direct investment and emphasized its keen interest in fostering a transparent, efficient, and predictable investment environment.
The essence of multilateralism remains ingrained in the DNA of both China and the EU. There is optimism that their collaboration on various multilateral platforms will continue to flourish, further strengthening China-EU relations in the process.
Weekly updates: Hot Topics
EP to approve Chips Act and discuss EU summit
The upcoming session of the European Parliament is scheduled to discuss and vote the European Chips Act" and hold a vote on July 11, as stated in the news release by the European Parliament on July 6.
Following the agreement between the European Parliament and the EU Council, it is expected that the plenary session will pass the chips act This legislation encompasses a funding package of 43 billion euros (approximately 47 billion U.S. dollars) and aims to double the EU's global share of chip production to 20% by 2030. Currently, the EU accounts for around 10% of worldwide chip production.
Additionally, Members of Parliament will engage in discussions concerning the outcomes of the EU summit that took place on June 29 and 30.
Spain adopts new FDI screening law
Spain has recently passed its legislation on investment screening, marked by the adoption of Royal Decree 571/2023 on July 4th. Set to take effect from September 1st, this new decree brings amendments and updates to the formal consultation process, aiming to streamline approvals and eliminate simplified procedures. Concerning exemptions in the energy sector, which are a matter of significant interest for all stakeholders, specific conditions must be met. These conditions include not engaging in "regulated activities," not holding a dominant market position, and maintaining a share of less than 5% of the technology's installed capacity.
Brussels imposes anti-dumping duty on kegs from China
The Commission on July 4 said it imposed definitive anti-dumping duties on imports of stainless steel refillable kegs originating in China for a period of five years. The duties imposed range from 62.6% to 69.6%.
Brussels publishes report on China-EU trade on non-food raw materials
The EU's research agency has recently published a report on trade in non-food raw materials between China and the EU. The report said that China is a leading global producer of many raw materials, including key raw materials such as magnesium, which accounts for 89% of global production, and silicon metal, which accounts for 69% of global production.
For the EU, China is an important source of imports of magnesium, bismuth, barite, germanium/indium/hafnium/gallium and rare earth elements; the EU's main raw material exports to China include: copper, wood and paper, followed by silicon metal, aluminium and steel, the report said.
The EU's trade deficit with China has been above US$100 million and includes iron and non-alloy steel, aluminium, construction materials, other chemicals, magnesium (both ore and metal), manganese and titanium.
Weekly Update: What are experts talking about?
How to Promote the Further Internationalization of the Renminbi
By Wu Guoding
(Associate Research Fellow at the Institute of World Economics and Politics, Chinese Academy of Social Sciences / Global Governance Research Institute, National Global Strategic Think Tank)
From: Institute of World Economics and Politics, Chinese Academy of Social Sciences Global Strategic Think Tank
After the outbreak of the Ukrainian crisis, the US frequently "weaponized" the US dollar and the US dollar payment system, causing damage to the credit of the US dollar and making the trend of "de-dollarization" more prominent. Objectively, this has brought opportunities for the internationalization of the Renminbi. At present, the internationalization of the Renminbi has certain favorable conditions. In terms of its role as a payment currency, in 2022, the international payment share of the Renminbi reached 2.3%, making it the fifth largest payment currency in the world. In terms of its role as a reserve currency, as of the end of 2022, the proportion of the Renminbi in global foreign exchange reserves was 2.7%, ranking fifth in global reserve currencies.
However, at this stage, due to the strong status of the US dollar, the immaturity of the domestic financial market and the offshore market of the Renminbi, the inadequacy of the payment and pricing functions of the Renminbi, as well as the complex international environment, the further internationalization of the Renminbi faces some challenges. The promotion of the internationalization of the Renminbi is a systematic project that requires both top-level design by the state and market-driven mechanisms. The internationalization of the Renminbi must adhere to the principles of market-driven and enterprise autonomy, and the internationalization of the Renminbi can only be a means, not an end. China should base its strategic planning on economic development and gradually promote the improvement of the international status of the Renminbi.
Europe Narrowly Navigates De-risking Between Washington and Beijing
By Huang Yuchuan
(Senior Fellow in the Asia Program at the Carnegie Endowment for International Peace)
From: Carnegie Endowment for International Peace
Over much of the past decade and a half, European perceptions of China stayed relatively neutral. In recent years, however, they have soured dramatically.
A recent European Council on Foreign Relations poll found that most Europeans want to remain neutral in any U.S.-China conflict and are reluctant to de-risk from China—despite recognizing the dangers of its growing economic presence in Europe. Europeans generally do not see China as a power that wants to undermine Europe, and they do not buy into Biden's "democracy versus autocracy" framework. Despite Beijing's refusal to condemn Russia's aggression against Ukraine, the prevailing view is that China is still a "necessary partner" for Europe.
Despite Europe's financial difficulties, it remains more supportive of "free trade" than the United States because of its reliance on China for imported intermediate goods (components and raw materials), which are needed to produce manufactured European exports. In contrast, China's exports to the United States are driven more by the consumption demands of U.S. households and firms. This feeds into Washington's presumption that trade with China runs counter to creating more domestic jobs, while Europe believes that trade with China contributes to its economic capabilities.