The CCCEU Weekly Update May 12, 2023: EU mulls recalibrating China strategy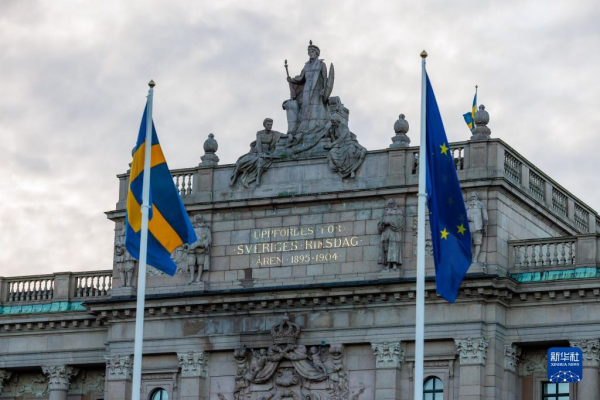 Editor's Note: Greetings! Sunny Stockholm was hosting the EU's foreign ministers on Friday when they gathered to discuss a 7-page document on China. China's new FM, however, has been travelling in Europe and telling his European counterpart what Beijing thinks of Brussels's de-risking strategy. This edition of the CCCEU Weekly Update keeps you in the know about the China-EU dynamic. Enjoy reading and have a nice weekend.
Weekly Updates·Focus
The trajectory of Sino-European relations has emerged as a salient subject of discourse this week.
On Friday, EU foreign ministers gathered in Stockholm, Sweden, for an informal convocation to discuss pressing matters pertaining to foreign and security policy.
As per the EEAS statement, the discussion shall feature a pivotal deliberation on the EU's China approach. The 7-page EEAS document, sent to ministers ahead of the meeting, plans to recalibrate the bloc's China policy, aiming to reduce the risks of economic dependency on China while continuing to cooperate on global issues.
Cooperation, competition, and rivalry will continue to be at the center of the EU's China policy, "even if the weighting between these different elements may vary according to China's behaviour," the document was quoted as saying.
In terms of how the EU can "de-risk" when it comes to economic dependency on China, the paper suggests screening investments more closely and more robust export controls, as well as the diversification of supply sources in key sectors.
The document also stated that the EU's coordination with the United States will remain essential. A distinctive EU approach to China should be maintained while also preserving a close partnership with Washington.
In a letter accompanying the document, the EU's foreign affairs chief, Borrell, said there were at least three reasons for re-calibrating China policy: the degree to which China is changing with nationalism and ideology on the rise; the hardening of the US-China competition affecting all policy areas; and the fact that China is a key player in regional and global issues.
In German Chancellor Scholz's speech at the European Parliament on May 9, he also mentioned that Europe needed to hold its own in the face of global competition from other major powers while still viewing the United States as Europe's most important ally. With respect to China, he expressed his agreement with President von der Leyen's proposed approach of de-risking rather than decoupling.
In response to the recent repeated statement by the EU of "de-resking" in cooperation with China, Qin Gang, State Councillor and Foreign Minister of China, pointed out when jointly meeting the press with German Foreign Minister Annalena Baerbock that, "when talking about 'de-risking', one must first consider what and where risks are."
"What China exports are opportunities, cooperation, stability, and assurance, rather than crises, confrontation, turmoil, and risks," Qin said, adding that "if the EU seeks to decouple from China in the name of 'de-risking," it will decouple from opportunities, cooperation, stability, and development."
Qin also mentioned that "certain countries are launching a 'new Cold War', undermining international rules, inciting ideological antagonism, engaging in bloc confrontation, pushing for decoupling and severing supply chains, abusing the monopoly position of their currencies to impose long-arm jurisdiction and unilateral sanctions against other countries, and exporting their own inflation and financial crises, thus causing serious spillover effects. These are the real risks that need to be taken seriously!"
This week, at the forum co-organised by the CCCEU and Peking University, politicians, diplomats, scholars, and business leaders from both China and Europe jointly called for strengthening EU-China cooperation, which was widely reported by the press, such as Xinhua News Agency, CGTN, China News Agency, Guangming Daily, and China Daily.
In his keynote speech, Ambassador Fu Cong, Head of the Chinese Mission to the EU, stated that "China always views this relationship from a strategic and long-term perspective and hopes that the EU also has a more independent and objective perception of China and follows a pragmatic and positive China policy."
Professor Dong Zhiyong, vice president of Peking University, pointed out that the deepening of cooperation between China and Europe has injected stability into the turbulent global economic situation and provided positive energy for the world.
As for the field of cooperation, Rodrigues, President for European Progressive Studies and former Portuguese Minister of Employment, mentioned that Europe and China could be partners in global standards instead of systematic rivals and jointly negotiate and formulate global standards in addressing climate change, digital transformation, artificial intelligence, and other aspects of global significance.
Weekly Updates·Hot Topics
China's special envoy to visit Ukraine, Poland, France, Germany, Russia
The Special Representative of the Chinese Government on Eurasian Affairs, Li Hui, will visit Ukraine, Poland, France, Germany, and Russia to communicate with all parties on the political settlement of the Ukraine crisis starting May 15, a Chinese foreign ministry spokesperson said Friday.
https://english.news.cn/20230512/0ce40fc2f50e4d038d4201c05ec6f137/c.html
Berlin green lights COSCO Shipping-Hamburg deal
Port logistics firm HHLA said on Wednesday the German government has cleared COSCO SHIPPING Ports' purchase of a 24.9% stake in the Tollerort container terminal. HHLA welcomed it because it will Secure employment at the Port of Hamburg strengthens Hamburg's important position as a major domestic and international logistics hub for Germany and as an industrial powerhouse.
https://www.reuters.com/markets/deals/china-cosco-shipping-subsidiary-climbs-german-nod-port-terminal-deal-2023-05-11/
EU imports most high-tech products from China
According to eurostat,In 2022, the EU imported €482 billion worth of high-tech products from extra-EU countries (+22% compared with 2021).Over half of the EU's high-tech imports from non-EU countries in 2022 came from China (38%; €183 billion) and the United States (19%; €91 billion).
https://ec.europa.eu/eurostat/en/web/products-eurostat-news/w/ddn-20230510-2
EU scales up anti-dumping measures on China products
The European Commission on Friday said that it has adopted two regulations which together renew, adjust and extend the scope of the existing measures on imports of high tenacity yarn of polyester (HTYP) from China.
The enhanced measures renew the anti-dumping duties on imports of high tenacity polyester yarn from China for another five years and increase them to between 6.9% and 23.7%, a statement said.
https://policy.trade.ec.europa.eu/news/eu-scales-measures-dumped-polyester-yarn-china-2023-05-12_en
Beijing urges EU to value trust, cooperation
China urged the EU to value the overall state of mutual trust and cooperation between them, said the Chinese Ministry of Commerce.
Shu Jueting, the ministry's spokeswoman, made the remarks on Thursday in response to media reports that the EU has proposed sanctions on seven Chinese companies that are accused of selling microelectronics and other products to Russia.
"We firmly oppose the imposition of unilateral sanctions and long-arm jurisdiction against China, which are not authorized by the UN Security Council and have no basis in international law, on the grounds of China-Russia cooperation," she said.
White House national security adviser met with top Chinese official
National security adviser Jake Sullivan met with top Chinese official Wang Yi in Vienna for "candid" and "constructive" talks, the White House announced Thursday.
"The two sides had candid, substantive, and constructive discussions on key issues in the U.S.-China bilateral relationship, global and regional security issues, Russia's war against Ukraine, and cross-Strait issues, among other topics," the readout said.
https://edition.cnn.com/2023/05/11/politics/jake-sullivan-wang-yi-meeting/index.html
Weekly Updates·What experts are thinking about?
Three challenges prompt Europe to change its posture towards China
by:Wu Baiyi
From:China-US Focus
This article points out that the intensive interaction and frequent dialogue between China and Europe from late March to mid-April 2023 not only brought some more highlights to Chinese diplomacy in 2023, but also sent positive signals of cooperation and stability to the international community. Fundamentally, the change in the European posture toward China is mainly related to the triple challenges of its current internal and external situation:
First, its economic difficulties and the need to seize the important opportunity of China's post-epidemic restart;
Second, the prospect of "war and peace" in Europe is still unpredictable, and China needs to play the role of "stabilizer";
Third, the international situation continues to change dramatically, and the relationship between Europe and the United States needs to be "rebalanced".
Chinese FDI in Europe: 2022 Update
Source:Rhodium Group
Authors:Agatha Kratz, Max Zenglein, Gregor Sebastian and Mark Witzke
This report summarizes China's investment footprint in the EU-27 and the UK in 2022, analyzing the shifting patterns in China's FDI, as well as policy developments in Europe and China.
https://rhg.com/research/chinese-fdi-in-europe-2022-update/
Key findings are below:
1.China's global outbound investment falls to an 8-year low: Chinese outbound foreign direct investment (FDI) fell by 23 percent in 2022 compared to 2021, to EUR 111 billion.
2.Chinese investment in Europe (EU-27+UK) continues its multi-year decline: Chinese FDI in Europe reached a decade low of just EUR 7.9 billion in 2022, down 22 percent compared to 2021.
3.Greenfield investment overtakes mergers and acquisitions(M&A) for the first time since 2008, Chinese greenfield investment in Europe increased by 53 percent.
4.Investment concentrates heavily on the "Big Three" (the UK, France and Germany) and Hungary,88 percent of investment flowed to just four countries.
5.Consumer products and automotive remain the top sectors.
6.Europe has become a key part of China's global electric vehicle expansion.
7.European governments increase scrutiny of Chinese investment.
8.A strong rebound in 2023 is unlikely, but investment could recover slightly.