Ambassador Fu Cong meets with CCCEU secretariat team
On February 9, 2023, Ambassador Fu Cong, head of the Mission of China to the EU, met with the CCCEU secretariat team led by Secretary General Mr. Fang Dongkui. Fu said that he follows the development of the CCCEU and hopes that Chinese enterprises across Europe will contribute to the prosperity of China-EU economic and trade relations. The meeting was also attended by Minister Peng Gang from the Mission.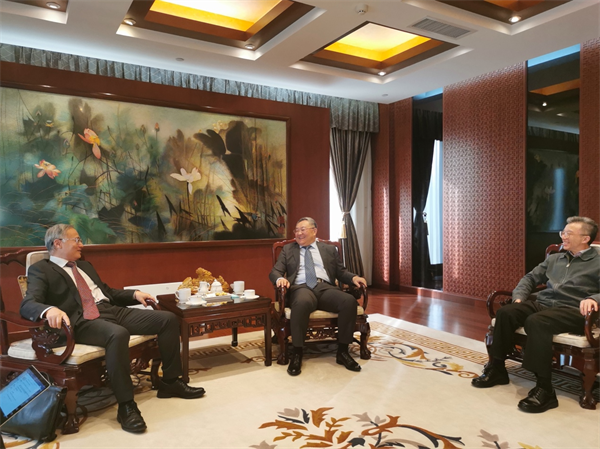 From left to right, CCCEU Secretary General Fang Dongkui, Ambassador Fu Cong, and Minister Peng Gang are having talks at the Chinese Mission to the EU on Feb. 9, 2023. (Photo/ CCCEU).
Fang Dongkui congratulated Ambassador Fu on his new position and briefed him on the CCCEU's governance, flagship reports, and work plans.
Ambassador Fu stated that China and the EU are key trading and investment partners. Bilateral economic and trade exchanges have reached new heights, playing an important role in the steady development of China-EU relations. He also praised Chinese and European businesses for their positive contributions to the growth of bilateral commercial, investment, and economic relations.
According to Ambassador Fu, the CCCEU plays an important role in promoting the development of Chinese enterprises in Europe and improving the business environment in which they operate. All parties have high hopes for the CCCEU to represent Chinese enterprises' voices, provide good services to Chinese enterprises, and establish the image of Chinese enterprises and business associations in Europe.
He went on to say that the Chinese Mission to the EU would actively support the efforts of Chinese enterprises and chambers of commerce in Europe to promote the development of bilateral economic and trade relations, as well as overall relations, and would work with all parties to jointly enlarge and deepen China-EU mutually beneficial and win-win economic, trade, and commercial relations.
During their one-and-a-half-hour meeting, Ambassador Fu, Minister Peng, and the CCCEU secretariat team also exchanged views on the CCCEU events and other topics.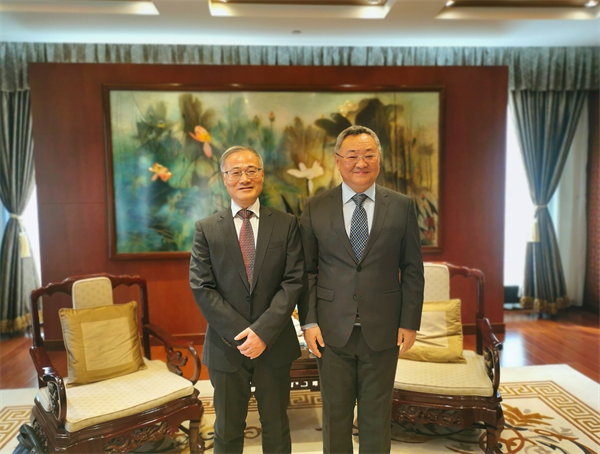 Mr. Fang Dongkui (left) and Ambassador Fu Cong (right) take pictures after their meeting at the Chinese Mission to the EU, Feb. 9, 2023. (Photo/CCCEU)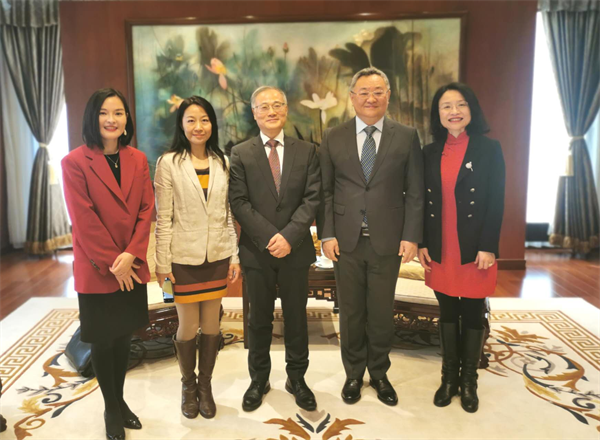 Ambassador Fu Cong meets with the CCCEU secretariat team at the Chinese Mission to the EU on Feb. 9, 2023. (Photo/CCCEU)