The CCCEU Weekly Update 18 November 2022:
Merry-go-round
China speeds up engagement with EU's top economies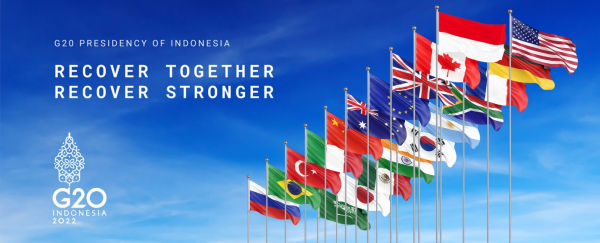 Merry-go-round
China speeds up engagement with EU's top economies
Editor's Note: The passing week has witnessed a merry-go-round of top-level meetings in Bali and Bangkok between China and Europe. In less than a month after the conclusion of the CPC's 20th national congress, the re-elected Chinese President Xi Jinping had met with leaders of the EU's top economic powerhouses: Germany, France, Italy, Spain, and the Netherlands. This edition of the CCCEU Weekly Update has more intriguing findings. Enjoy reading and have a restful weekend. To subscribe, please write to info@ccceu.eu.
Briefly speaking, China and its closest economic partners in the EU have been fast-tracking engagement, with top-level meetings being most evident over the past few weeks.
In less than a month after China's most significant political agenda, Chinese President Xi Jinping had held meetings with leaders of 5 out of the 27 EU member states, in Beijing or Bali.
The German Chancellor Olaf Scholz paid an 11-hour whirlwind visit to China on November 4, accompanied by a glittering business delegation consisting of CEOs of 12 behemoths, such as Volkswagen and Siemens, out of the reported 100 applicants. During his stay, Mr. Scholz held talks with his Chinese counterpart, Li Keqiang, before meeting with Chinese President Xi, who later held a banquet for him at the Great Hall of the People.
Some two weeks later, the Chinese president embarked on his overseas trips for the G20 summit in Bali and the APEC economic leaders' meeting in Bangkok. Xi had three-and-a-half-hour talks with his US counterpart, Joe Biden, as soon as he arrived on the Indonesian island. Caught by cameras, both put a big smile on their faces when greeting each other.
On the second day in Bali, Xi met with French President Emmanuel Macron in the morning and with Dutch Prime Minister Mark Rutte and Spanish Prime Minister Pedro Sánchez in the afternoon; the following evening, on Wednesday, Xi met with his final European guest in Bali, new Italian Prime Minister Giorgia Meloni, who was reported to have accepted Xi's invitation to visit China. Separately, Mr. Macron is reportedly scheduled to set foot on Chinese soil early next year.
The business community hails and welcomes the fact that China is actively engaging with so many EU member states at a time when mutual trust and understanding are urgently needed for better China-Europe relations.
From the economic perspective, great potentials of cooperation peek out from the five one-to-one meetings between Chinese and European leaders.
For instance, for China's top trading partner in the EU, Germany, Beijing seeks to explore cooperation on new energy, AI, and digitalization. For Paris, green energy and technology innovation; for Rome, high-end manufacturing, clean energy, aviation and aerospace, and in third-party markets; for Madrid, tourism and imports; and for Amsterdam, agriculture, water management, and energy, according to Chinese readouts.
What strikes the business community most is that the EU's business environment is high on the leaders' agenda. Take Mr. Macron and Mr. Sánchez. Xi told them that Beijing hopes that their countries will provide Chinese companies there with an open, fair, and non-discriminatory business or market environment.
It is in the hope of Chinese companies that EU member states will meet China half way, refrain from abusing the concept of national security in reviewing Chinese takeovers of European companies, and remain true to openness and non-discriminatory principles.
China still EU's biggest goods-trading partner
According to Eurostat, from January to September 2022, the EU's exports to China reached 170.5 billion euros, up by 2.8% year on year; EU imports from China were 407.7billion euros, an increase of 41.6%. China has remained the EU's top goods trading partner.
EU takes action on Chinese imports
The European Commission has hit Chines products of electrolytic chromium coated steel (ECCS) with anti-dumping duties as high as 78%. ECCS is most frequently used for food packaging such as cans and tins.
In its reasoning, the Commission argued that China's five-year plan was an element with a distortive effect and that some of its content is legally binding, which was denied by the involved Chinese parties.
In the commission's telling, the duties would protect European industries in Germany, France, Italy, and Spain, which employ some 1000 people. The EU's ECCS market is valued at 500 million euros, it noted.
Eurozone heading into recession at the end of this year, Brussels says
According to Euronews, the eurozone and most EU countries will head into an economic recession in the last quarter of 2022, according to the European Commission's autumn economic forecast.
"The economic situation has deteriorated markedly and we are heading into two quarters of contraction," said EU economy commissioner Paolo Gentiloni at a press conference.
The EU's executive arm revised up its inflation forecast from July, predicting that prices would peak at year-end and remain high in 2023. Inflation will average 9.3% in the EU and 8.5% in the eurozone for 2022, Brussels said.
High-level EU-China-US trilateral product safety summit takes place
According to the European Commission, a high-level EU-China-US trilateral product safety summit was held on November 15.
Inflation hits record high, again
According to Eurostat, the euro area annual inflation rate was 10.6% in October 2022, up from 9.9% in September. European Union annual inflation was 11.5% in October 2022.
The lowest annual rates were registered in France (7.1%), Spain (7.3%) and Malta (7.4%). The highest annual rates were recorded in Estonia (22.5%), Lithuania (22.1%) and Hungary (21.9%).
In October, the highest contribution to the annual euro area inflation rate came from energy (+4.44 percentage points, pp), followed by food, alcohol & tobacco (+2.74 pp), services (+1.82 pp) and non-energy industrial goods (+1.62 pp).
Digital Services Act: EU's landmark rules for online platforms enter into force
According to the European Commission, a landmark new set of EU rules for a safer and more accountable online environment enters into force with the Digital Services Act (DSA) on November 16. The DSA applies to all digital services that connect consumers to goods, services, or content.
EU ministers must 'welcome' Croatia, Bulgaria and Romania to Schengen
According to Euractiv, the European Commission has repeated its call for EU governments to admit Bulgaria, Romania, and Croatia to the bloc's Schengen area, which allows passport-free movement, at a vote in December.
What are experts talking about?
"Talk of clean energy subsidies deepens U.S.-European rift" is an interview by Sun Yanhong with People's Daily Overseas Edition, published by the Chinese Academy of Social Sciences. The trade dispute between the European Union and the United States over industrial policies such as clean energy subsidies under the Inflation Reduction Act has attracted international attention. Sun Yanhong, director of the European Economic Research Office of the Institute of European Studies of the Chinese Academy of Social Sciences, analyzed in this interview that the direct impact of the bill is to distort the order of competition in the international electric vehicle market, so that EU car companies that do not meet the "local component" requirements face unfair competition, and thus weaken their competitiveness.
"With a little help from some friends: coordinating Digital Markets Act enforcement" published by Bruegal. The author is Christophe Carugati. The article pointed out that the European Union's Digital Markets Act (DMA), which entered into force on 1 November and will apply from May 2023, is aimed at taming some of the anti-competitive practices of big tech. The European Commission is its sole enforcer but is not yet ready to enforce it. The author believed that Digital Markets Act enforcement will be much more effective if EU member national authorities are involved.
Please note: the English version of this issue is slightly different from our Chinese one. The views and opinions expressed in this article do not necessarily reflect the official position of the CCCEU.