The CCCEU Weekly Update 28 October 2022:
In the Crosshairs
Another takeover targeted on heels of Cosco-Hamburg deal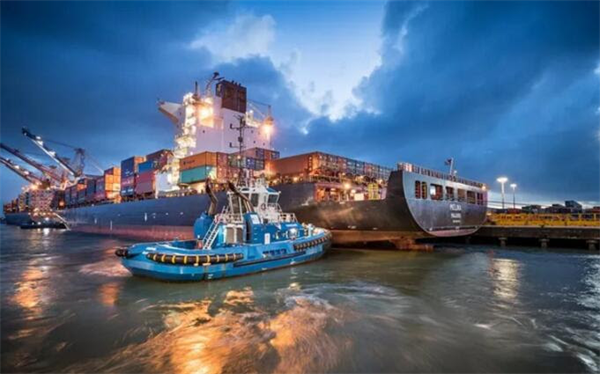 In the Crosshairs

Another takeover targeted on heels of Cosco-Hamburg deal
Editor's Note: Beijing confirmed that Mr. Scholz will pay an official visit to China on Nov. 4. Prior to his trip, heated debates were stirred by the German government's reported conditional approval of the Cosco-Hamburg deal; what is more, another Chinese takeover of a German plant manufacturing old car chips is becoming a new target of business politicization. This issue of the CCCEU Weekly Update keeps you in the know. Enjoy reading and have a restful weekend. To subscribe, please write to info@ccceu.eu.
While Chinese ports have been open to foreign control for two decades, the overheated debates around Cosco's being allowed to purchase less than 25% of a terminal at Hamburg port shed light on the unbalanced market access and lack of reciprocity for Chinese enterprises in the EU market, a phenomenon that has been fuelled by growing protectionism and inward-looking in the continent.
This week, the German cabinet reportedly planned to give the green light to Cosco's purchase of stakes in the Container Terminal Tollerort (CTT), one of three terminals of Hamburger Hafen und Logistik AG, or HHLA, but only at 24.9%, lower than the initially planned 35%. The decision will leave Cosco with no say in the management or strategic decisions of the terminal.
HHLA has welcomed the compromise, saying the "positive decision" is important for the competitiveness of the Port of Hamburg and will also have a positive impact on German foreign trade. Cosco, however, reportedly said it still awaits formal notification, rather than a press release, from the German authorities. HHLA and Cosco in August agreed to extend the deadline for the German ministries' decision till October 31.
While many Europeans were busy lamenting the "compromise" that the German traffic light government has made and warning Germany's so-called "over reliance" on China, they failed to address an issue key to the debate: judging by this case, there is a lack of reciprocity concerning market access in port construction and investment in China and its biggest trading partner in the EU, Germany.
Archived media reports in the early 2000s showed that foreign investors rushed to Chinese ports; in 2001, officials of the Chinese Ministry of Transport even cautioned of foreign monopoly of the Chinese market and claimed that foreign investors would not be allowed to gain control of terminals; but soon came the U-turn: in April 2002, months after China's accession to the WTO, Beijing eliminated the restrictions on foreign control in joint ventures with regard to the construction and operation of public terminal facilities.
China's Port Law, which took effect in January 2004, stated that "the State encourages economic organizations and individuals at home and abroad to invest in port construction and operation in accordance with law, and protects the legitimate rights and interests of the investors."
Chinese policy has helped foreign companies expand their footprint in Chinese ports. Take Maersk, the Danish shipping giant. The company's first investment in China's terminal stretched back to 1994; since when it has enlarged its presence across China, including via investments in Shanghai, Dalian, Xiamen, Qingdao and Guangzhou.
The Cosco-Hamburg case, therefore, may mirror the over regulation under the FDI screening and the EU's failure of providing Chinese enterprises with an equal access.
However, it seems there is nothing new under the sun: On Friday, a new wave of reports placed another deal in the spotlight: a takeover of the semiconductor production of Dortmund-based Elmos by Sweden's Silex, wholly owned by China's Sai Microelectronics. The German government was reported to have approved it "against security advice."
In December last year, Silex announced that it would buy Elmos wafer fabrication in Dortmund for a net purchase price of 85 million euros. Elmos, in a joint press release, suggested that the transfer concerned would-be-outdated products whilst the agreement with Silex "provides a promising and long-term perspective with new technologies for this location."
The media reported that the German government plans to go ahead with the deal in sympathy with similar considerations: Elmos' technology is just too old to worry about; however, German security authorities were reported to have expressed concerns over China's "increasing chip production capacities."
Both Silex and Elmos on Friday noted that they had not received formal notice of approval from the German economic ministry.
German and European media outlets, instead, shy away from mentioning German investment in the Chinese market. Data from Chinese authorities showed that in the first nine months of this year, German FDI in China, in actual use, jumped by 114.3%. The most recent acquisition probably took place on Thursday when German company Knorr-Bremse announced to buy 13% of the Chinese e-motor supplier Bobang to become its second largest shareholder.
When asked to comment on the Cosco-Hamburg deal, Chinese Foreign Ministry spokesperson Wang Wenbin told a daily press conference that: "Cooperation benefits both sides."
"We hope relevant parties will view China-Germany practical cooperation in a rational light and stop groundless hype," Wang added.
EU to ban diesel and petrol cars from 2035
According to the Brussels Times, the European Parliament and the Council reached a provisional agreement Thursday night on revised CO2 emissions reduction targets for new passenger cars and light commercial vehicles.
EU negotiators secured an agreement with member states on the Commission's original proposal to reach zero-emission road mobility by 2035 (an EU fleet-wide target to reduce the CO2 emissions produced by new passenger cars and light commercial vehicles by 100% compared to 2021).
EU's anti-dumping measures on Chinese products
This week, the European Commission said it would impose anti-dumping tariffs on imports of sodium cyclamate, aspartame and certain cold-rolled flat steel products originating in China.
China, EU hold talks on biodiversity
On Thursday, Mr. Huang Runqiu, President of the COP 15 and Minister of Ecology and Environment of China, met with EU Commissioner for Environment, Maritime Affairs and Fisheries Sinkevicius via video link. The two sides further exchanged views on the second phase of COP15 and the post-2020 global biodiversity framework including the mobilization of financial resources, protected area targets, digital sequence information of genetic resources and other related issues.
EU, US set up task force to resolve electric vehicle feud
According to AP news, the U.S. and the EU have set up a task force tasked with resolving a dispute over electric vehicle batteries that the EU says would discriminate against manufacturers in the 27-nation bloc and break World Trade Organization rules.
Under the Inflation Reduction Act (IRA) passed by U.S. Congress in August, electric car buyers are eligible for a tax credit of up to $7,500 as long as the vehicle runs on a battery built in North America with minerals mined or recycled on the continent. The EU believes that the measure is a potential trans-Atlantic trade barrier discriminating against foreign producers.
ECB raises interest rates again, cuts bank subsidies
According to Reuters, the central bank for the 19 countries that use the euro raised its deposit rate by a further 75 basis points to 1.5% - the highest rate since 2009. ECB rates had been negative - below 0% - for eight years until it hiked in July.
It also cut a key subsidy to banks - an attempt to force them to repay early trillions of euros' worth of ECB loans - and said detailed discussions on winding down the ECB's huge holdings of mostly government bonds will begin in December.
IEA sees energy crisis potential turning point towards cleaner, more secure future
According to Xinhua, today's energy crisis is causing profound and long-lasting changes that have the potential to hasten the transition to a more sustainable and secure energy system, according to World Energy Outlook 2022 published by the International Energy Agency (IEA) on Thursday.
The new measures taken by many governments in response to the crisis would help propel global clean energy investment to more than 2 trillion U.S. dollars a year by 2030, a rise of more than 50 percent from today.
What are experts talking about?
"I thought it was rare for a Chinese company to take over the Port of Hamburg, but I didn't think there was an even more amazing layout behind it" published in Beijing Cultural Review. 27 October 2022, a piece of news sparked a high degree of concern at home and abroad: the deal for China's COSCO Shipping Group to take a stake in the German Port of Hamburg was approved. The proportion of shares acquired was reduced from the original 35% to 24.9%, but this cooperation is also considered typical due to the long acquisition process and the current volatile international situation. This article analyzes the spatial evolution of China's overseas port investment pattern and the mechanisms behind it.
"China's climate change policies State of play ahead of COP27" published by the European Parliamentary Research Center. This briefing includes a description of China's emission trends, emissions across the economy, energy transition, and China's climate policies. The briefing notes that China was responsible for more than a quarter of global greenhouse gas emissions in 2019. China's per-capita emissions of 9 tonnes CO2 equivalent in 2019 were well above EU levels and far above the global average. In terms of climate policy, the brief mentions China officially submitted its mid-century long-term low greenhouse gas emission development strategy and an updated NDC in October 2021, ahead of COP26, pledging to reach carbon neutrality before 2060 and peaking CO2 emissions before 2030.
Please note: the English version of this issue is slightly different from our Chinese one. The views and opinions expressed in this article do not necessarily reflect the official position of the CCCEU.