CTG rolls out the first typhoon-proof floating wind turbine to mark China's Maritime Day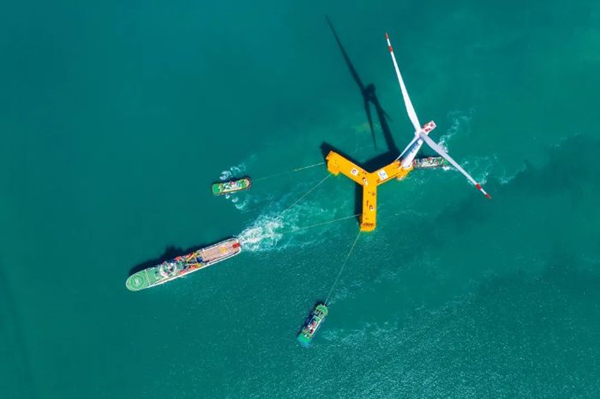 China Three Gorges Corporation (CTG) announced that it has rolled out the world's first typhoon-proof floating offshore wind turbine on July 11, the Maritime Day of China that marks the first voyage of Zheng He, a great Chinese mariner who lead seven great voyages and pioneered the exploration of the ocean around the world.
Named "Three Gorges Pioneer", the typhoon-proof floating offshore wind turbine that sailed out from Maoming, Guangdong province has arrived at Yangjiang offshore wind farm to begin installation on July 11, the same date Zheng He set out on his first overseas voyage 616 years ago.
The wind turbine is a major offshore equipment, whose development is led by CTG. It's also another milestone as China's offshore wind power industry is moving into deep sea.